I had the pleasure of attending an event in Seattle last Friday with a few of my favorite local authors: Rachel Solomon (YOU'LL MISS ME WHEN I'M GONE), Joy McCullough (BLOOD WATER PAINT), Jennifer Longo (UP TO THIS POINTE) and of course Heather Ezell (NOTHING LEFT TO BURN).
While all of their books are/sound amazing, I'm concentrating on Heather's this time because this was the first event of hers I've been able to attend.
What's the book about?
Here's the blurb from Goodreads to give you a sense of the story before I dive into the event/Heather/my thoughts.
"The autumn morning after sixteen-year-old Audrey Harper loses her virginity, she wakes to a loud, persistent knocking at her front door. Waiting for her are two firemen, there to let her know that the moment she's been dreading has arrived: the enormous wildfire sweeping through Orange County, California, is now dangerously close to her idyllic gated community of Coto de Caza, and it's time to evacuate.
Over the course of the next twenty-four hours, as Audrey wrestles with the possibility of losing her family home, she also recalls her early, easy summer days with Brooks, the charming, passionate, but troubled volunteer firefighter who enchants Audrey–and who is just as enthralled by her. But as secrets from Brooks's dark past come to light, Audrey can't help but wonder if there's danger in the pull she feels–both toward this boy, and toward the fire burning in the distance."
Do you have chills yet?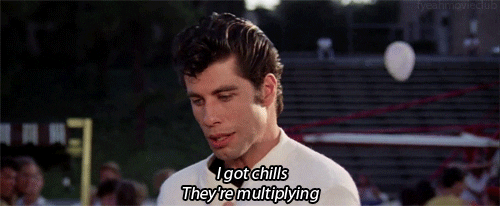 Interesting Tidbits about Heather/her book from the event
Here are a few of my favorite bits of information I learned at the event about Heather and NOTHING LEFT TO BURN:
Heather has been writing different versions of this story since she was 14
Heather was evacuated for a wildfire when she was a child and has been obsessed with wildfires and the weather ever since
Heather's book has a super cool map (maps in contemporary YA, yay!)
Heather made lots of jokes about how the first 100ish pages of the book heavily feature time in a Starbucks (but there is an alternating timeline outside of Starbucks and it's actually very dramatic and amazing, don't worry!)
Heather has an adorable dog named Bellatrix and I hope someday our dogs can be friends (ok I learned about this on twitter, but still it's an important fact. Dogs are the greatest.)
Why Did I Love the Book?
I finished this book just under 2 weeks ago and GUYS. You need to read it! I'm always a sucker for contemporary but this book specifically got me… I didn't want to put it down. Despite the fact that I had family in town for the week, I devoured this book, even staying up to the wee hours of the morning to finish it.
Why is this book amazing?
It shows a complex character who thinks she's doing the right thing, but many times makes choices that made me wish I could smack her upside the head
It shows the complicated dynamic of a toxic relationship, something that is totally underrepresented in YA for how often it happens in real life
FIRE. ALL THE FIRE
Characters making bad (yet somewhat understandable) choices and not regretting them!!
Family/sisterly love!
So much angst. So many feelings.
THAT ENDING… WOW.
So hopefully that encourages you to go out and get this book because it's seriously great. Links for Goodreads and Amazon below!
NOTHING LEFT TO BURN on Goodreads